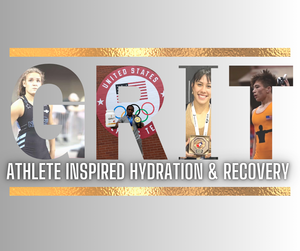 BOGO 50% OFF: 10XGRIT TESTED AND CERTIFIED PRODUCTS
20% OFF WHEN YOU USE PROMO CODE: ELITE WEEK
20% OFF WHEN YOU CHOOSE TO AUTO SHIP OUR PRODUCTS
NEVER FEEL LESS THAN 100% AGAIN
Original GRIT Stim Free Formula
HYDRATE with Electrolytes
RECOVER with BCAAs & Beta Alanine
ENERGIZE with Natural Glucose
SHOP NOW
Want It All?
TRY OUR ELITE ATHLETE PACK
HYDRATE with Electrolytes
RECOVER with BCAAs & Beta Alanine
ENERGIZE with Natural Glucose
BUILD with Creatine HCL
SHOP NOW
Afraid to commit?
TRY OUR ELITE SAMPLE PACK
HYDRATE with Electrolytes
RECOVER with BCAAs & Beta Alanine
ENERGIZE with Natural Glucose
SHOP NOW
Check Out Just A Few Testimonials From Our Elite Athletes
After trying GRIT endurance and recovery drink, I am totally on board with this product.

J'den Cox (2X World Champ)
This stuff is magical! There is absolutely zero chemical after-taste, no jitters, no crash...just a solid, clean energy that keeps me buzzing along through my workouts. Prior to taking this, I had been feeling a lot of post workout soreness with my increased lifting and gymnastics. Since taking this, I have zero pain, even after intense training. I'm incredibly impressed!

Alison Burns IFBB Pro
Loved the feeling and the taste and felt like I could've worked out for hours. Got such a good sweat going and didn't want it to stop that I turned the heat in my car on driving home so I could feel like I was competing again.

Chuck Mulligan
My performance and cardio close to competition weight was always a struggle. But now with TTP + Concrete Creatine both are leaps and bounds different from before. I'd always try to have solid cardio regardless once I got close to weight, but this makes me feel like I haven't cut at all.

Anthony Romero
I cut 14.6 lbs in a day and took GRIT right before I started cutting that morning. It gave me energy throughout the cut, made the cut faster and felt great! After I weighed-in and had me a mix, I was literally ready to rock by the fight!

Josh S.
This was our first order of many to come! The representatives from TTP Nutrition answered all my questions in a timely fashion and were very knowledgeable. GRIT delivered everything they said it would.

Matthew Gon
TRUSTED BY THE ORGANIZATIONS YOU TRUST.
4 x World BJJ Champion
Bernardo Faria
In February and March 2013, Faria was ranked first in the IBJJF World Ranking of all divisions, and was chosen as the best Jiu-Jitsu athlete of 2015.